EDITOR'S NOTE: Two of the most worrisome news about Covid 19 are not related to speed of transmission or the fatality rate but to the possible loss of pulmonary or reproductive function after recovery…. However, the readers should be reminded that we are in a very early stage of research and that similar effects have been observed and studied on other viruses.
Those Who Recover From Coronavirus Can Be Left With Reduced Lung Function, Say Doctors
 People who recover after being infected with the novel coronavirus can still be left with substantially weakened lung capacity, with some left gasping for air when walking quickly, doctors in Hong Kong have found.
The Hong Kong Hospital Authority made the findings after studying the first wave of patients who were discharged from the hospital and had fully recovered from COVID-19.
Out of 12 people in the group, two to three saw changes in their lung capacity.
"They gasp if they walk a bit more quickly," Owen Tsang Tak-yin, the medical director of the authority's Infectious Disease Centre, told a press conference Thursday, according to the South China Morning Post.
"Some patients might have around a drop of 20 to 30% in lung function" after full recovery, he said.
Tsang added, however, that patients can do cardiovascular exercises, like swimming, the improve their lung capacity over time.
While it's too early to establish long-term effects of the disease, scans of nine patients' lungs also "found patterns similar to frosted glass in all of them, suggesting there was organ damage," Tsang said, according to the Post.
Current coronavirus patients' CT scans show "ground glass," a phenomenon in which fluid builds up in lungs and presents itself as white patches, as Business Insider's Aria Bendix has reported. The scans below, taken from one coronavirus patient at different points in time, show that the person's "ground glass" became more pronounced as their illness progressed.

(Lei et al., Radiology, 2020)
As of Friday morning, 69,607 people had recovered from COVID-19 out of 128,392 confirmed cases, according to data from Johns Hopkins University. More than 4,700 people have died of the disease.
The disease appears to affect the elderly or infirm worse than any other demographic, as the outbreak in Italy has shown.
"Among those who are infected, most will recover," the World Health Organisation's director-general, Tedros Adhanom Ghebreyesus, said Monday.
The most commonly reported symptoms include a fever, dry cough, and shortness of breath, and some 80% patients will experience a mild illness, according to the WHO.
This article was originally published by Business Insider.
Coronavirus: Hubei government deletes report claiming Covid-19 could damage male fertility
Men who have contracted the disease and recovered should seek medical advice regarding 'theoretical' risk to their reproductive health, Wuhan hospital says
Article was widely shared on social media despite being pulled from provincial government's website just hours after being uploaded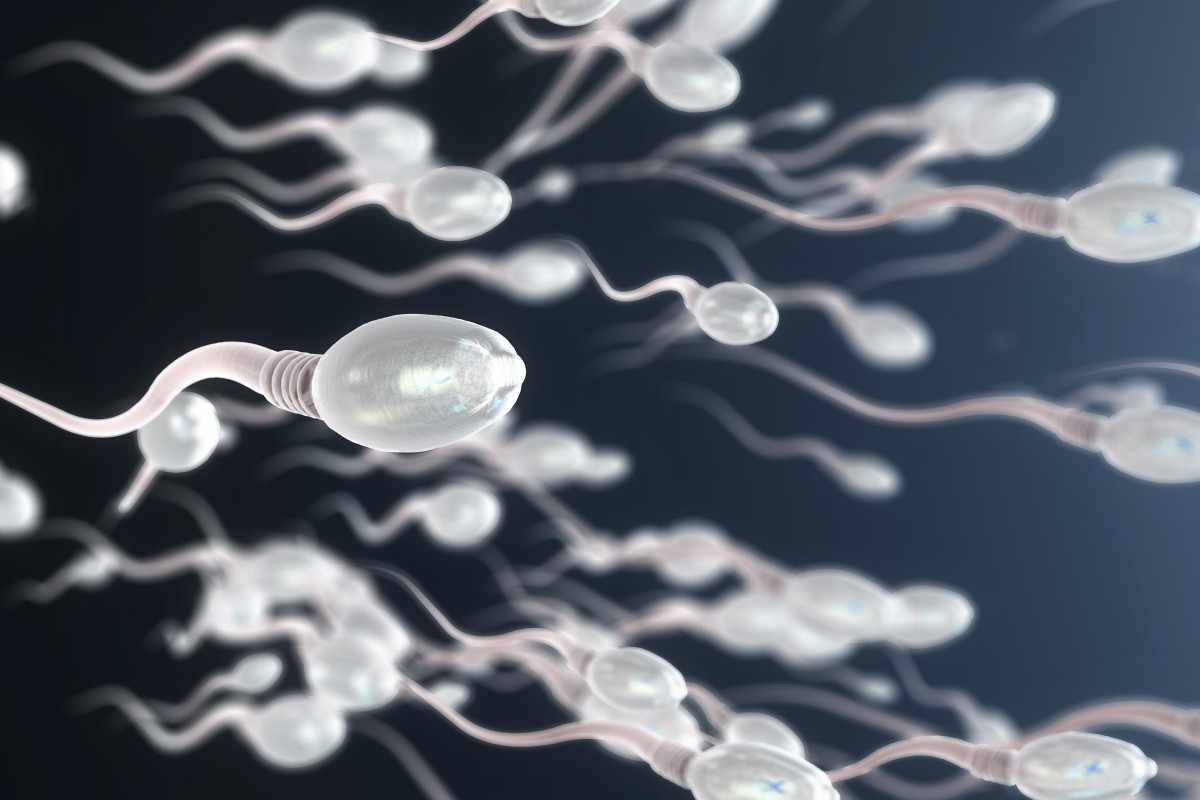 Covid-19 could be damaging to male fertility, according to a medical study. Photo: Shutterstock
It is theoretically possible that
Covid-19
 could be damaging to men's reproductive health, according to an article published on the Hubei government's website on Thursday, only to be removed a few hours later. Men who had contracted the disease and recovered from it should seek medical advice on whether it might have had a detrimental impact on their fertility, said the piece, which was produced by a team from the reproductive medicine centre at Tongji Hospital in Wuhan, the capital of Hubei.
While there was no evidence to suggest the infection could damage the male reproductive system, it was theoretically possible as the coronavirus was genetically similar to the one that caused Sars (severe acute respiratory syndrome), it said.
The infection could result in "impairment of immune homeostasis in the testes", which could cause orchitis – an inflammation of the testicles – which in turn could reduce a man's sperm count and possibly lead to infertility, it said.
Coronavirus leaves China with mountains of medical waste
12 Mar 2020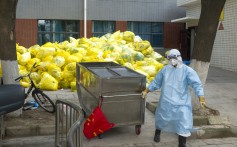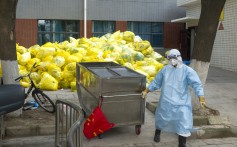 Both Covid-19 and Sars invade cells by combining with an enzyme called Ace2, which exists in large amounts in the testicles, as well as in other organs like the kidneys and heart.
The Hubei government declined to say why the article – which was widely shared on Chinese social media before being removed – had been deleted.
Qi Guangchong, an andrologist at Yueyang Hospital of Integrated Traditional Chinese and Western Medicine in Shanghai, said is was not uncommon for viral infections to cause problems with the male reproductive system.
"Many viruses have been proved to affect male fertility, including those that cause hepatitis B and mumps. A third of mumps patients develop orchitis, and in some cases the testes get smaller, leading to infertility," he said.
"I have received a few Sars patients with infertility over the years, but the sample is too small to draw any conclusion," he said.
"For those who have contracted the new virus and plan to be fathers, I'd suggest they do a fertility test."
Hubei city reopens for business, then closes again 30 minutes later
12 Mar 2020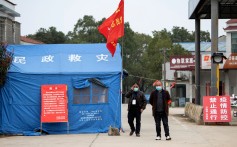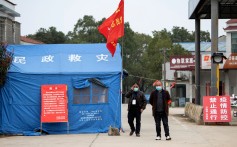 According to a separate study by urologists at Suzhou Affiliated Hospital of Nanjing University that was published last month on MedRxiv.org – a platform for papers that have not been peer-reviewed – the novel coronavirus may directly bind to Ace2-positive cells and damage patients' kidneys and testicular tissue.
Such damage to the testes may lead to infertility and testicular tumours, it said.
This article appeared in the South China Morning Post print edition as: men's fertility may be at risk, article warns