EDITOR'S NOTE: As the West was contemplating whether they should choose soft or hard sanctions against Russia (either of them futile), Russia signed an important agreement, cementing her already close ties with Azerbaijan. In just the last three months, Putin has consolidated Russia's influence in a number of important countries in its periphery: Kazakhstan, Belarus, Azerbaijan, and he is now well on his way to do the same in Ukraine.  Does anyone doubt that he is a great leader?  No one should… Yes, there are some who would say that he is an "authoritarian"… Well, my friends, Alexander the Great was authoritarian and Napoleon was even more authoritarian… Lack of authoritarianism is not the criterion for judging a great leader. Who said that? It was not yours truly.  It was Sir Basil Markesinis, the #1 authority on international law worldwide – and he said it specifically for Vladimir Putin…
Why is signing the Azerbaijan deal so significant? Because this country is the last piece of the puzzle in Russia's southern flank, a key energy producer, a link to the proposed north-south corridor to the Indian Ocean from Russia through Iran, and a sought-after ally for both Israel and Turkey.  But both Israel and Turkey know that Russia has the upper hand in Azerbaijan… And now it is official. 
=====================================
Putin and Aliyev signed a declaration on allied cooperation between Russia and Azerbaijan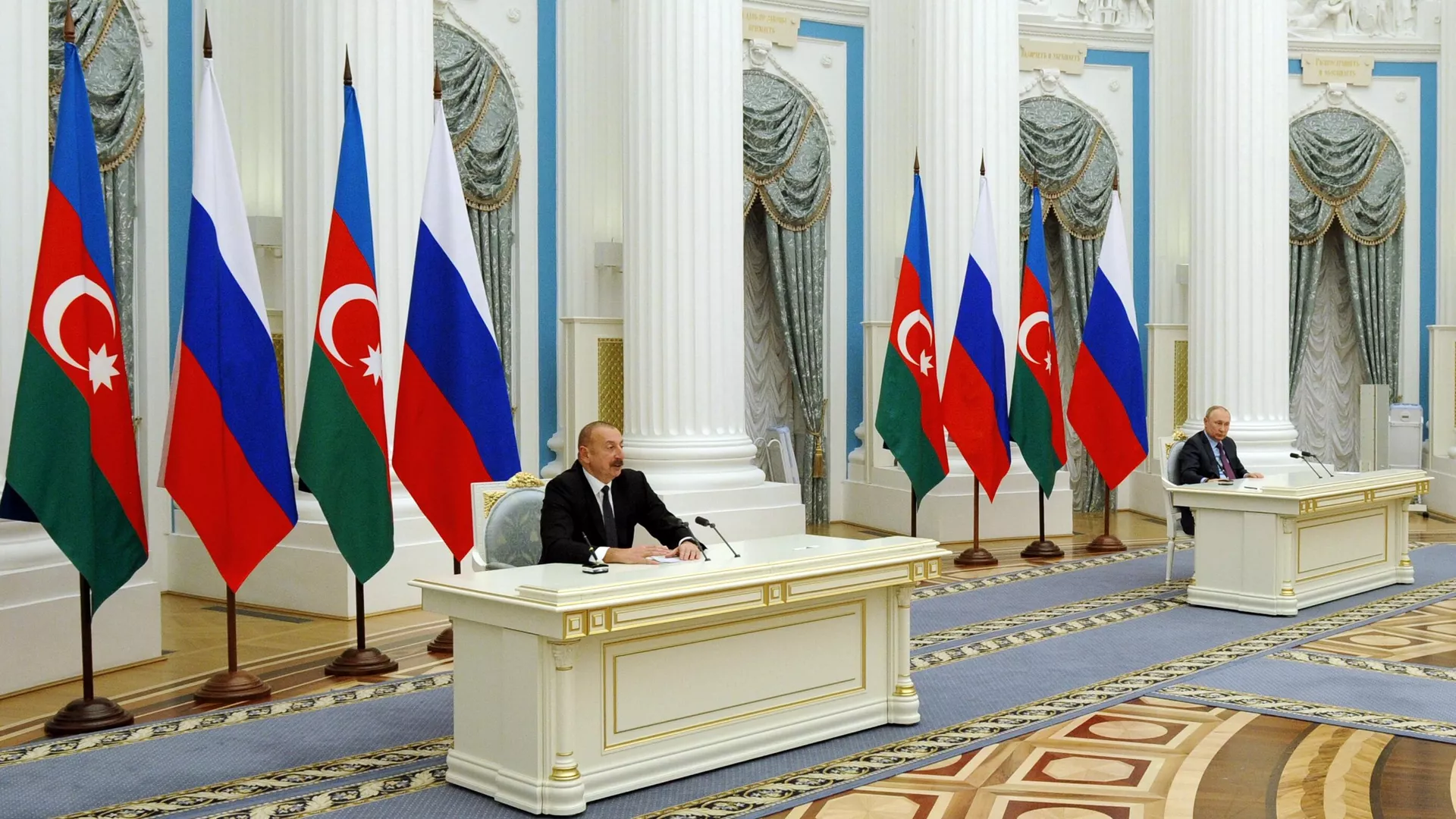 Russian President Vladimir Putin and Azerbaijani President Ilham Aliyev at a press conference following the talks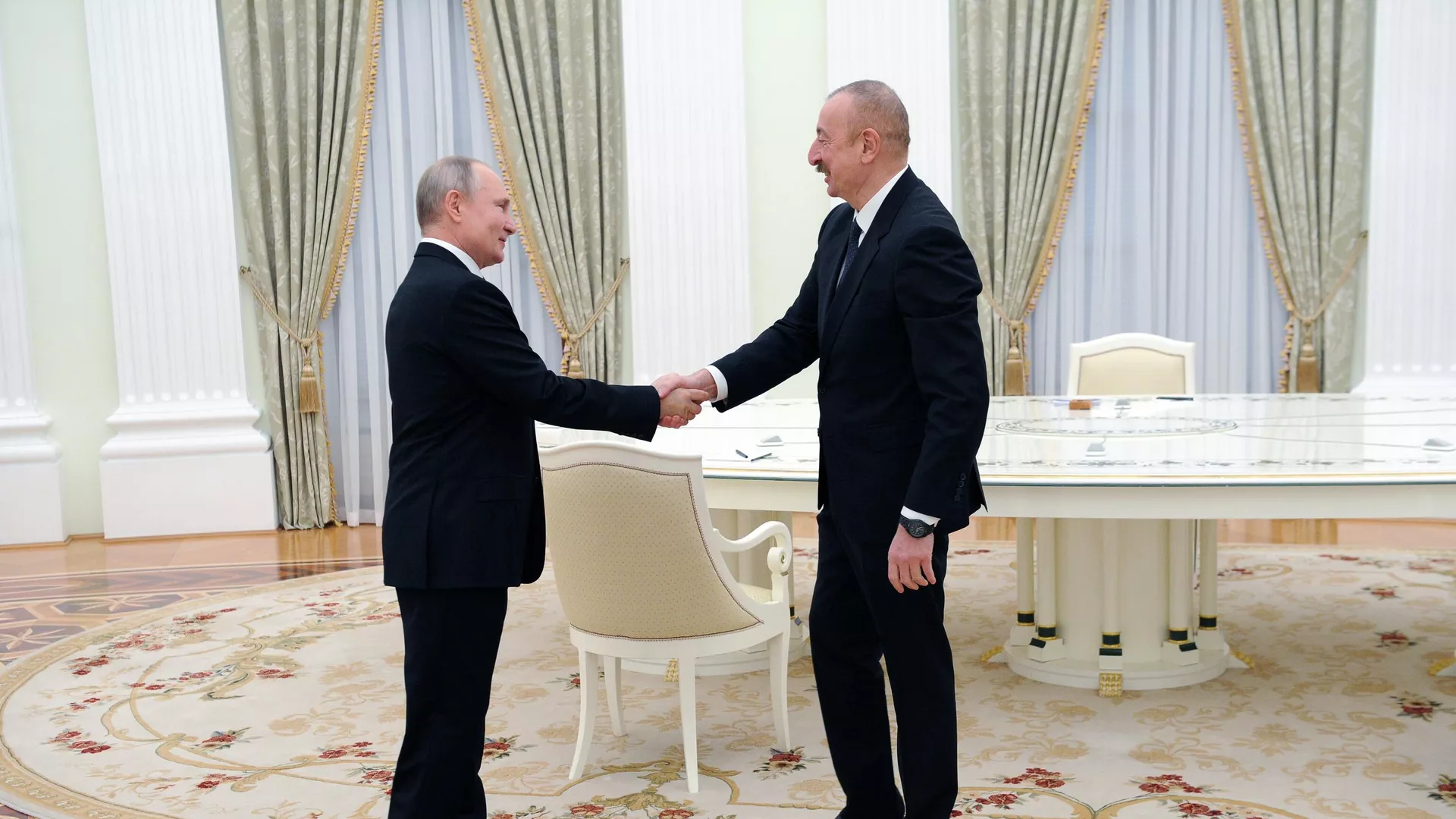 Putin recalled that Aliyev's visit is taking place on the eve of the 30th anniversary of the establishment of diplomatic relations between the two countries. The President 
of Azerbaijan
 , in turn, noted that he was visiting 
Russia
 in this capacity for the 48th time.
"We see and foresaw, one might say, speculation on this topic <…> that Russia is going to restore the empire within the imperial borders. This is absolutely not true. After the collapse of the Soviet Union, Russia recognized all the new geopolitical realities and, as you know, actively is working to strengthen our interaction with all countries, independent states that have emerged in the post-Soviet space.Even in acute, very acute situations, which is, say, the Nagorno-Karabakh settlement, we have always acted very carefully, based on the interests of all the states involved in this process ".
The Russian leader noted that after the coup d'état in 
Kiev
 "we do not see such a level and quality of interaction with Ukraine, it has disappeared."
In turn, Aliyev stressed that Azerbaijan appreciates good neighborly relations with Russia.
"The signing of the Declaration on Allied Cooperation is a very good illustration of how actively we have been working in recent years and building up the potential for mutual cooperation. These were not just words, not just intentions, but also concrete deeds. The Declaration is quite extensive: it contains more than 40 points. It covers critical areas of our engagement and, as I said, will be critical to the future of our bilateral relationship."
After negotiations that lasted more than four hours, Putin and Aliyev signed a 43-point Declaration and issued press statements.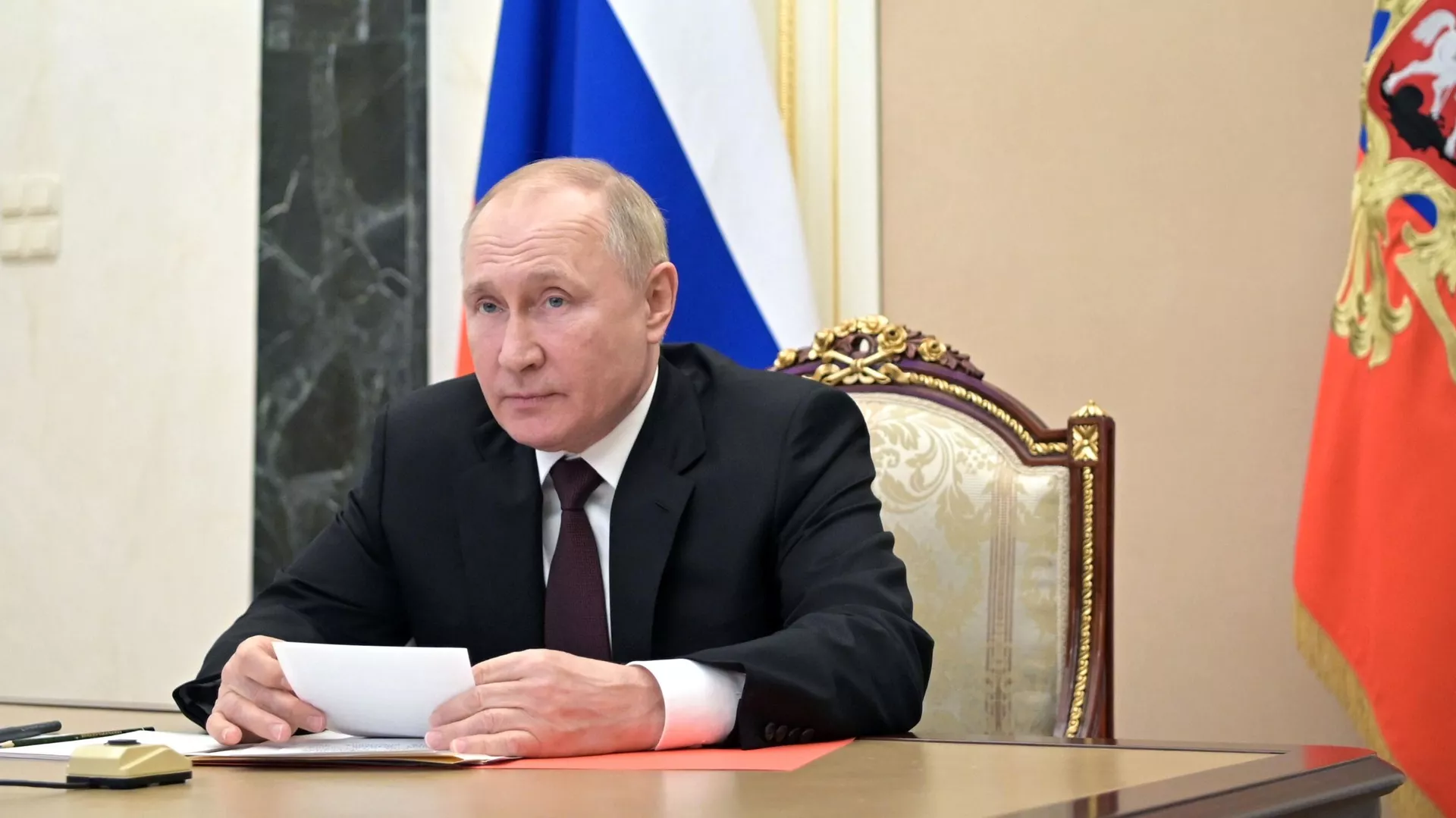 As Putin noted, Russian businessmen are interested in cooperation with Azerbaijan in the field of electric power industry and are ready to take part in the modernization of Azerbaijani electric networks, as well as to join projects in the field of renewable energy sources.
The Russian leader recalled that last year a joint plant 
of GAZ Group
 and Azermash for the production of commercial vehicles and special vehicles was opened, with Russian participation, the rolling stock of the Azerbaijan Railways and the Baku Metro is being updated.
"We consider it important to further strengthen the interaction between our two countries in the financial sector. This, undoubtedly, would be facilitated by a more active use of national currencies in mutual settlements and the connection of Azerbaijani banks to the financial message transmission system of the Bank of Russia."
Aliyev also noted the high level of cooperation between the two countries and Putin's personal contribution to ending the war in Nagorno-Karabakh.
"Russia is our main partner in the search for ways to normalize relations between Azerbaijan and Armenia. There are opportunities for this. Azerbaijan has repeatedly declared its readiness to start work on a peace treaty, which will also cover the issues of clarification of borders, delimitation and other issues necessary for any countries that want to regulate relations between themselves.
He expressed hope that the new realities will bring new opportunities and stressed the peaceful attitude of Azerbaijan.