EDITOR'S NOTE: We all know that society's morals have changed, but this is something else… Probably, a world record in marriage longevity – a few hours – rightfully belongs to Greece…
BELOW IS THE NEWS IN ENGLISH AND GREEK…
======================
Unbelievable mess in the municipality of Patras
Achaia: Mother-in-law "caught" the bride with her lover at the wedding party
The "suspicious" mother-in-law followed the bride and when she entered the restrooms of the catering center she saw her making love with her lover.
Achaia: Mother-in-law "caught" the bride with her lover at the wedding party | tanea.gr
TANEA Team
September 23, 2022 | 10:22
A marriage fell apart in one night, specifically on the… first one. According to pelop.gr, during a wedding in the Municipality of Erymanthos, the bride was caught red-handed with her lover in the toilet of the restaurant where the party was taking place.
The groom is a man from the area, while the bride is from Patras. But what no one knew is that the bride had a parallel relationship with a man from Patras, who works in the field of fruits and vegetables. In fact, the groom knew about the "friendship" (that was as far as his "knowledge" about the lover) and agreed to be invited as a guest both at the wedding ceremony and at the reception.
The bride looked very happy and had fun dancing at her wedding reception at a well-known banquet hall in the area. But at some point, after consultation with her lover, she found herself in the toilet with him.
"Around 3 in the morning, she called him to the toilet, and of course they left separately," an eyewitness to the incident told pelop.gr. But the mother-in-law had "suspected" for a long time that something strange was happening with the "closer" and "sometimes partner" of the bride and followed her. He waited a while, and suddenly she entered the toilet and sees the "friend" together with the bride making love!
The same sources report that the lover was punched by the groom and another person, while of course the couple was led to divorce the next day! It remains unknown whether the bride continues her relationship with her "gifted" boyfriend.
===================
Χαμός σε δήμο της Πάτρας
Αχαΐα: Πεθερά «έπιασε» τη νύφη με τον εραστή της στο γλέντι του γάμου
Η «υποψιασμένη» πεθερά ακολούθησε τη νύφη και όταν μπήκε στις τουαλέτες του κέντρου εστίασης την είδε σε ερωτική περίπτυξη με τον εραστή της.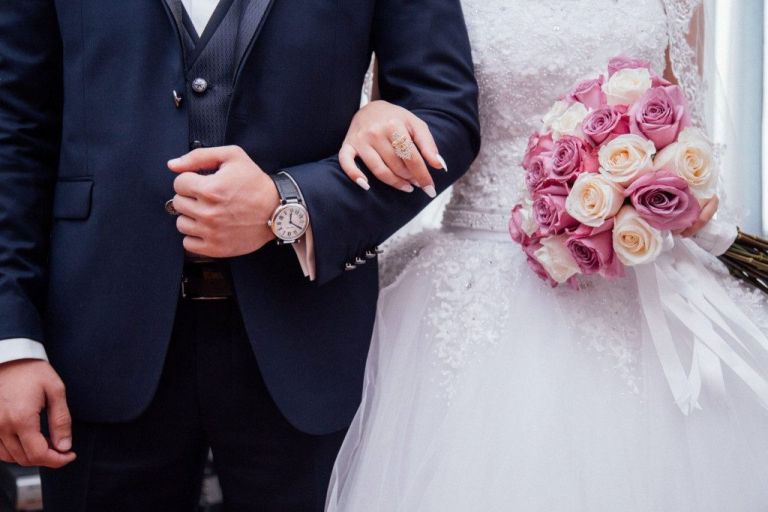 Ενας γάμος διαλύθηκε σε ένα βράδυ και συγκεκριμένα στο… πρώτο του. Σύμφωνα με το pelop.gr, κατά τη διάρκεια ενός γάμου στον Δήμο Ερυμάνθου η νύφη πιάστηκε επ' αυτοφώρω με τον εραστή της μέσα στην τουαλέτα του χώρου εστίασης που γινόταν το γλέντι.
Γαμπρός ένας άνδρας από την περιοχή, ενώ η νύφη από την Πάτρα. Αυτό όμως που δεν γνώριζε κανείς είναι ότι η νύφη διατηρούσε παράλληλη σχέση με Πατρινό, ο οποίος εργάζεται στον χώρο των φρούτων και λαχανικών. Μάλιστα ο γαμπρός γνώριζε για τη «φιλία» (μέχρι εκεί έφταναν οι «γνώσεις» του για τον εραστή) και συμφώνησε να κληθεί ως καλεσμένος τόσο στη γαμήλια τελετή όσο και στη δεξίωση.
Η νύφη έδειχνε να είναι πολύ ευτυχισμένη και διασκέδαζε χορεύοντας στο γλέντι για τον γάμο της σε γνωστό χώρο δεξιώσεων της περιοχής. Κάποια στιγμή όμως, κατόπιν συνεννόησης με τον εραστή της, βρέθηκε μαζί του στην τουαλέτα.
«Γύρω στις 3 τα ξημερώματα τον κάλεσε στην τουαλέτα και φυσικά έφυγαν ξεχωριστά» είπε στο pelop.gr αυτόπτης μάρτυρας του περιστατικού. Η πεθερά όμως είχε «υποψιαστεί» εδώ και καιρό πως κάτι περίεργο συνέβαινε με τον «κολλητό» και «ενίοτε συνεργάτη» της νύφης και την ακολούθησε. Περίμενε λίγο, και ξαφνικά μπαίνει στην τουαλέτα και βλέπει τον «φίλο» μαζί με τη νύφη σε ερωτική περίπτυξη!
Οι ίδιες πηγές αναφέρουν ότι ο εραστής γρονθοκοπήθηκε από γαμπρό και ένα ακόμη άτομο ενώ φυσικά το ζευγάρι οδηγήθηκε την επομένη… σε διαζύγιο! Αγνωστο παραμένει αν η νύφη συνεχίζει τη σχέση της με τον «δαρμένο» φίλο της.