EDITOR'S NOTE: It seems it was yesterday that Bill DeBlasio and his woke gangs were terrorizing all of us to wear our masks even outside – even at the beach!!  New, the Police are enforcing the exact opposite as the criminals enter stores covered with hoods and masks, and shoplifting has exploded… The details in the video below and the news by Zerohedge…
===============
===================
Take 'em off! Top NYPD official tells businesses to demand patrons remove masks in order to enter
File Photo by Dean Moses
A top New York City Police Department official advised business owners to only allow in patrons who take off their masks, ostensibly to deter crime by people who cannot be identified by cameras.
The Feb. 28 comments by the NYPD's Chief of Department, Jeffrey Maddrey, would represent a remarkable development in city policy towards the COVID-19 pandemic, likely marking the first time city brass officially and explicitly suggested people stop wearing masks in some capacity. The recommendation comes about a year after New York began easing mask mandates in public places, and most New Yorkers began to shed their face coverings.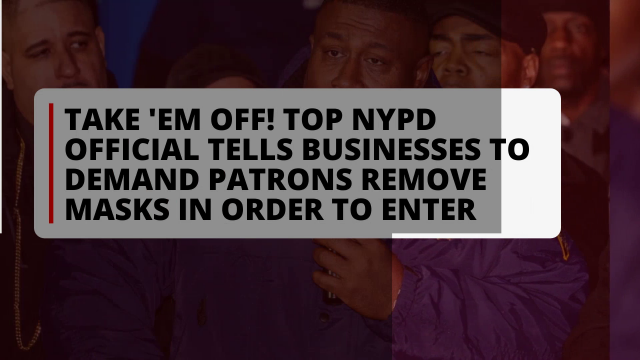 1:11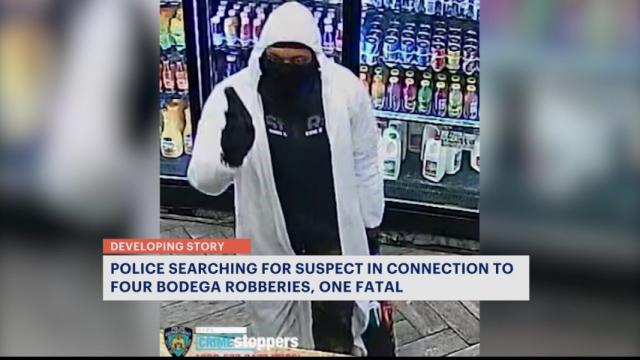 Maddrey made the comments during a press conference about a Feb. 22 jewelry store robbery in Flushing, Queens, where several thieves made off with more than $1 million in jewelry. One man in particular was wearing all-black and a face mask when he smashed a display case and piled loot into a bag; he and the others pistol-whipped and kicked the 78-year-old proprietor of the store before fleeing. They have not been caught.
Maddrey — the NYPD's highest-ranking uniformed officer — said that three years into the pandemic, thieves like those at Diamonds By Direct in Flushing are using masks as a "ruse" to get away with crimes.
"Pre-pandemic, most businesses wouldn't allow you to walk in there with a mask and latex gloves on," said Maddrey. "But since the pandemic this is a way of life for us, where people are wearing masks regularly. But we're seeing this being used too much as a ruse, to enter into businesses and to victimize our businesses."
The chief said that to prevent robberies by masked bandits, businesses should be "proactive" and begin to require patrons to slip off their mask upon entry so they can be identified both by employees and by security cameras, including those equipped with facial recognition tech.
The chief did note that those who still wish to wear a mask to protect themselves from COVID-19 should be able to put their mask back on after the brief aside.
A spokesperson for Mayor Eric Adams said that Hizzoner is in agreement with Maddrey's comments. The spokesperson, Fabien Levy, dismissed the notion the comments represent a "slippery slope" and compared it to Transportation Security Administration employees asking travelers to briefly pull their masks down in airport security lines.
Asked if the administration was pursuing policy to require, not recommend, removal of masks for camera identification, Levy said "not at this time, no."
The NYPD did not respond to a request for comment.
COVID-19 has killed more than 45,000 New Yorkers in the past three years. The most recent state data, from March 1, had 551 people in the hospital for COVID and 73 in the intensive care unit in the five boroughs.
With mask mandates gone pretty much everywhere, some of those at high risk of COVID or simply worried about contracting the disease, or potentially its after-effects, have described feeling trapped in their own homes and experiencing intense anxiety over everyday activities. Each month, numerous immunocompromised New Yorkers testify to the board of the Metropolitan Transportation Authority practically begging the agency to reinstate mask mandates on its trains and buses; those calls have not been heeded.
"I will not comply. I need a mask to protect myself from COVID and other diseases because I am in a high-risk group," said Jean Ryan, president of Disabled In Action of Metropolitan NY. "I understand they want this for public safety but masks also contribute to public safety as well as individual safety."
Ryan said a reasonable alternative may be briefly unmasking at the cash register instead of when walking in, but questioned whether robbers would even comply with that anyway. "How would they even enforce this request," she said. "It is silly."
Despite much hubbub over a supposed explosion of retail theft, NYPD statistics show that robbery, burglary, and grand larceny numbers are down slightly so far in 2023 compared to the same time period in 2022. Robbery is down 2%, burglary 3.2%, and grand larceny 4.7%. It's unclear what proportion of those statistics revolve around retail theft, or involving those wearing masks.