EDITOR'S NOTE: In the recent history of corporate involvement in politics, the bud light debacle was a critical turning point.  It was the proverbial straw that broke the camel's back… Bud Light is such a widespread American symbol, something that unites all Americans of different persuasions, that its adoption of a liberal worldview brought to the forefront and united ALL AMERICANS  against this symbolic "Rape" of our culture… The result is now recording in a series of financial date that can be described by one word: CATASTROPHIC for the woke corporations…
Then we had Abercombie & Fitch, Foxnews, and now Target among others… It was the appropriate response by the people to those who want to play mind games while their ultimate goal is total control of all of us.  This will not pass!!
We have to apply the same type of pressure towards woke GOARCH… I proposed several measures, whose common denominator is STOP GIVING THEM MONEY!! If you are a parish council member, you have to push for stopping the monthly payment to the headquarters… Boycott Elpidophoros's appearances everywhere! And write letters to the Patriarchate and to the State Dept. saying that you are moving to churches under the Moscow Patriarchate… 
It's time for ALL of us to CANCEL THEM!!
==================
source- zerohedge.com
Out Of The Ashes Of Bud Light's Flameout
Earlier this week, we talked about how Bud Light got itself in a no-win scenario,
And yesterday, we talked about how Abercrombie & Fitch models went from this,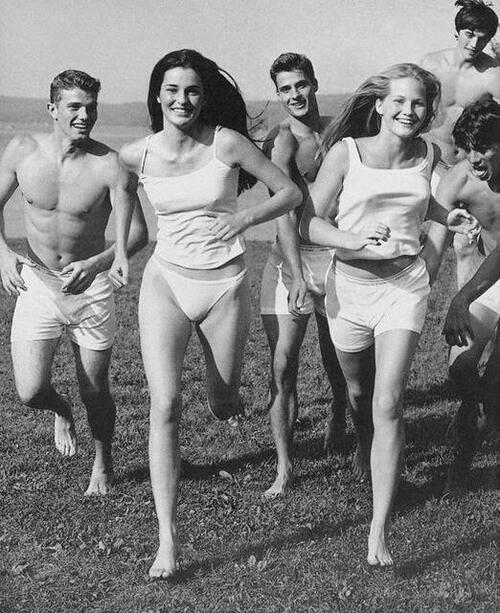 To this,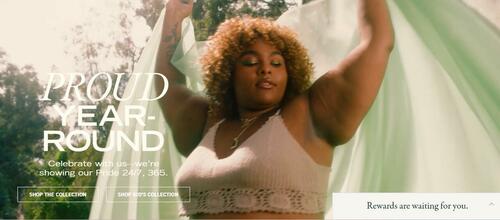 So I thought we'd end the week on a more positive note, spotlighting the new counterculture in marketing. Our friend Isaac Simpson's based marketing agency WILL put together this speculative ad for Twitter, which he then used as a launching point for a thread pushing back on the ideology behind everything from Bud Light's gay transvestite ads to Abercrombie's latest exercise in "inclusion".
Take a minute to watch this.
Something about the tagline "It's Never Over" resonated with me for some reason, then I remembered that's also a line in Metric's song about Twitter, "Doomscroller".
Except as befits the title of that song, the lyric has a negative connotation there:
I'm a true doomscroller
I can't seem to shut it down
Until the worst is over
And it's never over
WILL has flipped the valence of it into something positive: Twitter 2.0 under Elon Musk isn't just a medium for doom scrolling, but for pushing back against lies and ugliness.
Simpson elaborates on the cultural counterforce Twitter 2.0 unleashed and the Bud Light fiasco catalyzed in the thread below.
There's some talented people on our side, and it's nice to see them getting to work.
In Case You Missed It
In our last post, we wrote about how find the regional banks most likely to go bust.
We opened one trade based on our list of banks likely to go bust yesterday, and have a couple more teed up. If you'd like a heads up when we place new trades, feel free to subscribe to our trading Substack/occasional email list below.
If You Want To Stay In Touch
You follow Portfolio Armor on Twitter here, or become a free subscriber to our Substack using the link below (we're using that for our occasional emails now). You can also contact us via our website. If you want to hedge, consider using our website or our iPhone app.