EDITOR'S NOTE (Nick Stamatakis).  The White House announced today that two doctors, Robert Fenton and Demetre Daskalakis, would be the coordinators of the effort against monkeypox.  Immediately the internet was flooded with Daskalakis' "fruity" images that you can see below also… Unconfirmed information from deep inside the GOARCH headquarters insists that AB Elpidohporos has already set a date to honor him and to invite him further to lead all GOARCH and Patriarchate activities relevant to LGBTQI+ individuals and assist them with necessary information as they belong to a high-risk group.  A tentative date for vaccinations either in New York or in the Phanar has not been set up yet… But Daskalakis's presence assures our religious leaders that they will be given the highest priority… God help us all…
IS HE A SATANIST? Take a look at this tweet by Benny Johnson
Meet Demetre Daskalakis. Demetre was just appointed by Joe Biden to be the official White House National Monkeypox Response Deputy Coordinator. Demetre proudly wears the official symbol of the Church of Satan: The Pentagram. Joe Biden appointed a Satanist to the White House.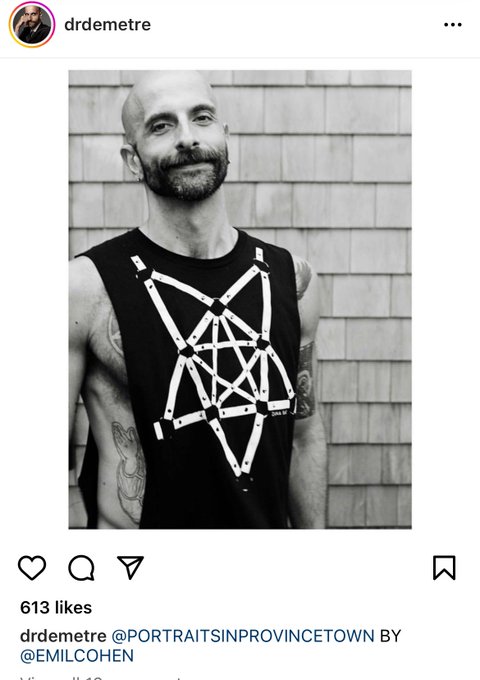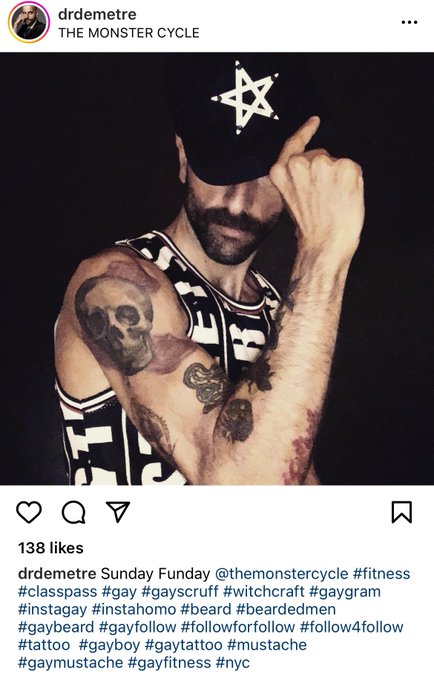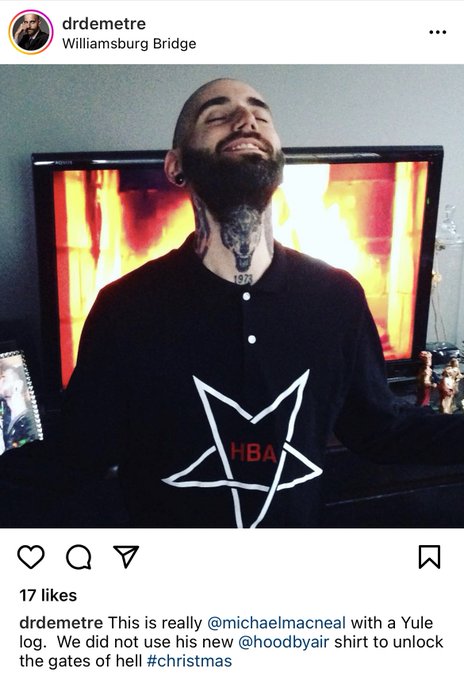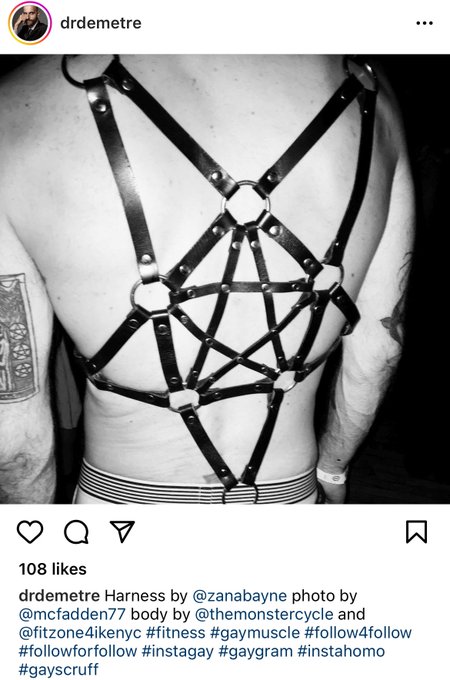 BELOW A MORE EXTENSIVE REPORT…
=================
White House monkeypox coordinator is actually a pretty hot leather daddy under that suit
We're guessing the White House didn't yet have a monkeypox coordinator, because they sent out Covid Response Coordinator Ashish Jha,  who stressed that it's "really important" not to use this moment "to propagate homophobic or transphobic messaging." In other words … science.
It looks like the White House has finally finished tip-toeing around the subject and sent out monkeypox coordinator Demetre Daskhalkis to signal to those for whom it's really important to have an awareness that it's circulating.
As Twitchy reported earlier, NBC News put out a piece on how monkeypox is ruining men's plans for hot boy summer. As Oilfield Rando put it, "This is an actual NBC news article MOURNING the loss of gay orgies."
Daskalakis looks handsome in that suit, but underneath, he walks the walk.
The leather pentagram is cool.